written by Birgit Schulze
Art of Appreciative Communication.
101 Exercises to inspire your seminars and groups based on Nonviolent Communication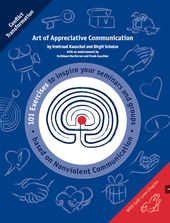 Our long- and bestselling book has been translated into English and has been published recently. yippiii yeah - lets celebrate this event.
It took us almost as long to translate and publish this book as to write our first german edition. 5 years. But as we say in German: Gut Ding, will Weile haben, which might be translated into: Good things come to those who wait.
With the Art of Appriciative Communication we contribute with 101 wonderful, exiciting exercises to self-empathy, empathy, connection and ... what ever you will discover.
The book is available
print
We are very proud and happy to contribute to more appreciation, peace and connection with this edition.
Currently we do not have the book in stock yet. If you still want to have it, you can buy it in any bookstore of your choice or order it directly here via the link of our publisher. And of course, "101 Exercises" are also available as an e-book - soon.
free download exercise sheets, ground anchors, cards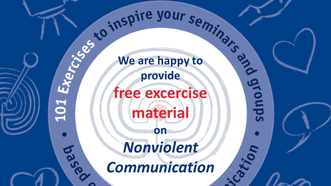 We are pleased to offer you our free downloads with numerous NVC exercise materials.  

You can print out the templates, floor anchors, cards and meditations and use them for yourself or in your practice groups, seminars and workshops. They also serve as a supplement to our books.
Get your free download NVC excercise material here
Do you want to give as feedback? If you want to do so, please leave a comment here.